Getprice's Weekly Hot 5 for Feb 7, 2020
Welcome to Getprice's regular weekly round-up of trending products! Discover the most popular products that Getprice users have searched for this week across all categories, from tech to kitchen appliances to perfume and more.
Check out the top products for the week of February 7, 2020:
---
Motorola Razr Mobile Phone
RRP: $2,699.99 | Official Motorola Razr product page
First off the rank is the Motorola Razr, and we're not surprised that it's placed so highly. Motorola has taken the tech world by storm by reinventing and modernising the classic Razr (released in 2004), updating its famous clamshell design with a foldable OLED display.
By far the most standout feature of the new Motorola Razr is its nostalgic flip feature. When closed, the Razr fits nicely in the palm of your hand and flips open to unveil a modern, full-sized OLED touch screen. This display is designed to be opened 50-100 times a day, well past its expected life span.
On the front and back is a single-lens camera, which is surprising given the price, but it's decent and will do the job. However, we wish it had at least a triple-lens camera to bring it in line with other premium smartphones.
We do love the Razr's quick view display when closed, which allows you to take selfies, view and respond to messages, play music and more without opening your phone.
The Motorola Razr packs some decent mid-range internals, with a Snapdragon 710, 6GB RAM and 128 GB of storage. These specs can seem low compared to other similarly-priced smartphones on the market, however, we reckon this is due to the phone's compact size – When closed, the Razr measures just 14mm thick, and when open, it's only 7mm.
The Razr will be available for purchase on February 25, 2020, however, you can pre-order to skip the line.
Click here to find the best Motorola Razr prices in Australia
---
Apple MacBook Pro 16 inch Laptop
RRP: $3,799 | Official Apple MacBook Pro product page
The best MacBook to date, Apple's MacBook Pro 16 is more powerful than ever and is an improvement in almost every aspect of the previous model – all for the same price.
Apple has listened to feedback provided by consumers and increased the size of the Pro's screen to an impressive 16-inches. Another welcome addition is its new and improved scissor keyboard, scrapping the previous butterfly design that caused widespread complaints.
The new Macbook Pro is slim, only measuring 0.64-inches high, a slight increase from the previous model at 0.61-inches.
Apple has upgraded the MacBook Pro's internal components as well, with a 7nm AMD Radeon Pro 5000M series graphics card offering this laptop some epic graphical power. Additionally, you'll find an impressive 64GB of RAM and up to 8TB of SSD storage under the hood.
Along with a greater battery life and improved speakers, Apple makes a terrific argument that it's still the reigning king of laptop land with the new and improved MacBook Pro 16-inch.
Click here to find the best Apple MacBook Pro prices in Australia
---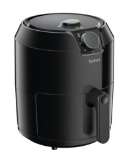 Tefal EY2018 Air Fryer
RRP: $199 | Official Tefal product page
A fitting health food appliance for the beginning of the new year, the Tefal EY2018 Air Fryer offers a healthy alternative to frying that's said to deliver crisp and delicious food without the guilt.
The EY2018 Air Fryer requires little to no oil to fry, grill, roast or bake your favorite dishes. From crispy chicken to fluffy muffins, the sky's the limit with this nifty kitchen appliance.
This device also boasts a large 4.2L capacity and can serve up to 6 people, making it especially appealing if you have a large family or if you're planning to feed a small crowd.
Admittedly, it is a bit bulky, but is thankfully easy to use and clean. There are also plenty of recipes available online to help you start whipping up a culinary storm.
Click here to find the best Tefal Air Fryer prices in Australia
---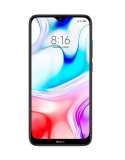 Xiaomi Redmi 8 Mobile Phone
RRP: Not available | Official Xiaomi product page
Another budget smartphone has made the list this week. The Xiaomi Redmi 8 is a low-cost phone that surprisingly packs a number of good features.
What makes this budget phone stand out from the rest is its massive 5,000 mAh battery with 18W fast charging capabilities (fast charger sold separately). Xiaomi Redmi 8 should last up to two days, even with heavy usage. If left untouched, it will stay on standby for an impressive 25 days.
Taking a look inside, you'll see a Qualcomm Snapdragon 439 processor, 3GB of RAM and 32GB of internal storage. The display is a standard 6.22-inch with HD+ (or 720p resolution) that's covered by strong Corning Gorilla Glass 5 for extra protection. It also has P2i splash coating for added water resistance.
On the rear of the Redmi 8 is a 12MP + 2MP AI dual camera and on the front, a 8MP camerawhich should be more than suitable for taking selfies.
The stylish Redmi 8 is available in three colours – onyx black, ruby red or sapphire blue.
There is no recommended retail price listed on Xiaomi's website but it's currently listed on our website between AU$195-AU$262.
Click here to find the best Xiaomi Redmi 8 prices in Australia
---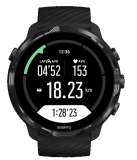 Suunto 7 GPS Smart Watch
RRP: $799.99 | Official Suunto product page
The Suunto 7 is the latest sports watch from Finnish company Suunto and is its first to run on Google's Wear OS.
With the shock, water, and dirt-resistant Suunto 7, you're able to track your exercise accurately with 70+ sports modes used in conjunction with GPS and a wrist heart rate sensor. You can also share your results in the Suunto app or on major sport services like Strava, Endomondo and TrainingPeaks.
With free offline maps with terrain details, trails and contour line, you'll never get lost as you discover the great outdoors. There's a heatmap built-in for 15 activities including running, swimming, and cycling that show you where others have trained so you can either choose a popular route or go your own way.
This sports watch also doubles as a smartwatch, allowing you to receive notifications, answer phone calls, view messages and securely pay for your morning coffee with Google Pay.
The Suunto 7's battery will last a full day of general smartwatch use and will still give you enough power for your daily workout. For days where you aren't using its amazing sport features, the battery can last up to 48 hours or up to 12 hours in GPS tracking mode.
It's admittedly pricey for a smart watch, however, it's a good option if you're in the market for the latest fitness wearable that covers all your sporting needs.