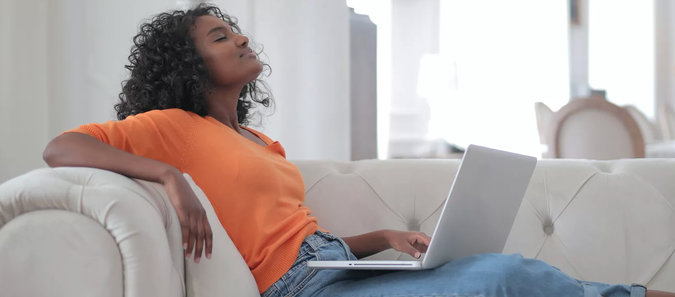 Best fans in Australia: keep your cool this summer with best fans available
Don't sweat it, we'll help you find the best cooling fans at the best prices
Aussies are starting to feel the heat – literally. As the weather starts to warm up, we're getting a glimpse of what lies ahead – the hot and steamy months of summer. As the clogs of self-preservation turn, there's a predictable increase in demand for fans; and we're here to show you the best makes and models to suit your needs and budget.
WHEN SHOULD YOU BUY A FAN?
Now is the best time to purchase a new fan ahead of summer. Not only because of the expectant availability issues when summer hits and demand surges – but also because Black Friday is just around the corner (November 27) and we're sure to see a great bargain (or two) on some decent fans.
HOW TO BUY THE BEST FAN FOR YOU
The first thing to consider before purchasing your new fan is the room size you want to cool. If you're in need of some fresh cool air when working or studying, a desk fan may suit best. On the other hand, if you're trying to cool down a larger space, like a lounge room, you'll need something with a bit more grunt.
Standing (aka pedestal) or floor fans are the most effective way to cool down a large space. Tower style fans (vertical and rectangular) are generally more compact, discreet and stylish than the more traditional pedestal designs, however the latter are usually more powerful at producing gusts of air.
Another item to consider is settings – how high do the speed setting go? Do you need a timer? Or remote? Perhaps you're a bit tech savvy and want something that can connect to Wi-Fi? Do you want a bladeless fan (like the Dyson Pure Cool)?
If you're serious about investing in a high-quality device to cool you down, we'd strongly recommend an evaporative air cooler over a traditional fan. They're cheaper than portable air-conditioning and are more energy efficient. With that said, you can still get the 'cool-down effect' with a standard fan if a water-based cooling system is out of your price-range – just be prepared to douse yourself in water whilst sitting in front of your standard fan on those sizzling summer days.
WHICH ONE SHOULD I BUY?
Below, we've listed a selection of the best fans and evaporative coolers to help you find a product that suits your specific needs – all are highly rated products both from professional reviewers and users themselves, so you can be assured that you're getting a superior product.
---
Dyson Pure Cool Tower Fan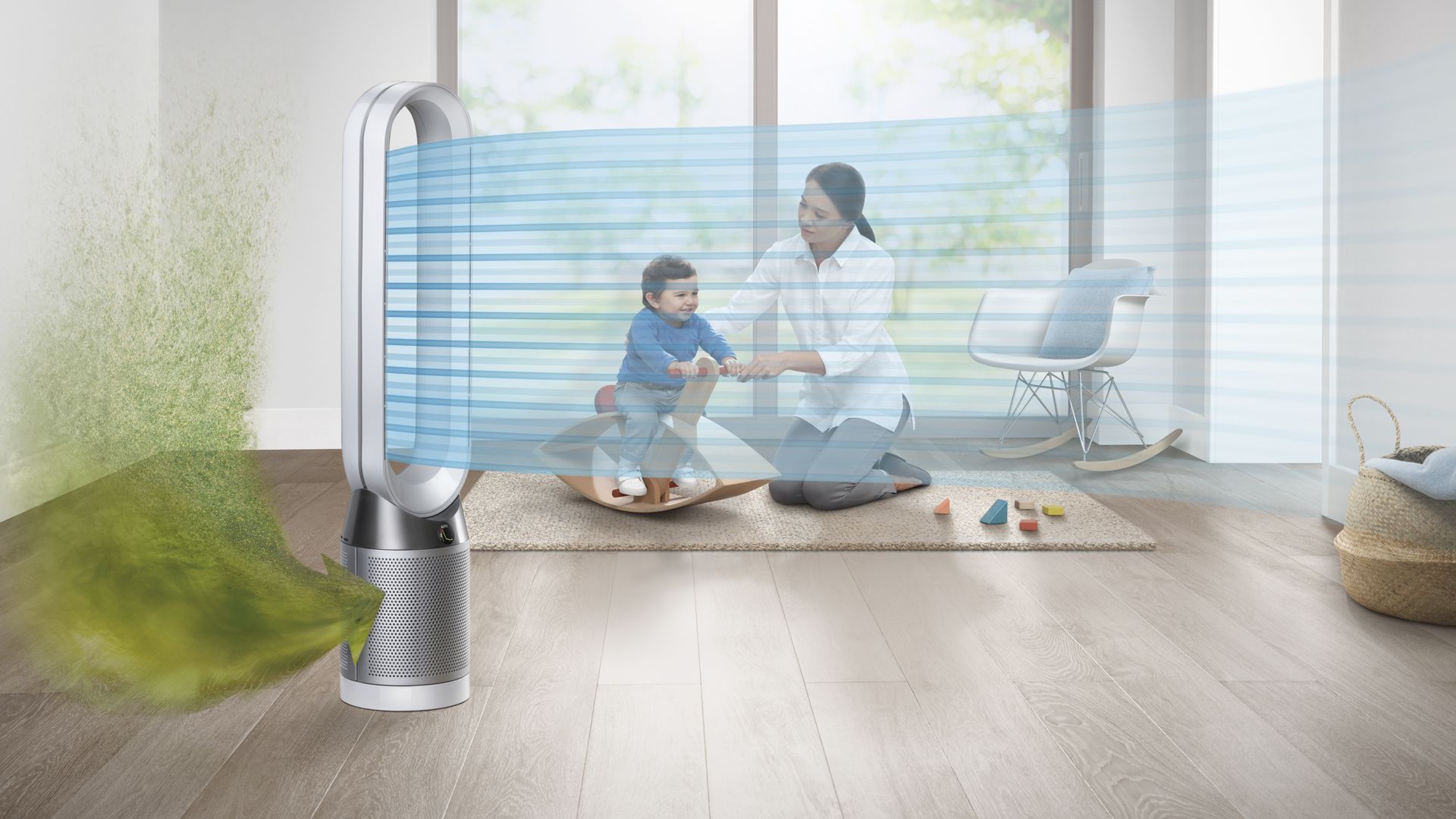 RRP: AU$799 | Official Dyson product page
Click here to find the best prices
The Dyson Pure Cool tower fan is the crème de la crème of fans. Not only does this stylish contraption elegantly circulate air in rooms up to 27sq metres, it also serves as an air purifier – a feature Dyson designed to remove 99.95% of micro-particles as small as 0.1 macrons.
The smart tech on this fan is outstanding as well, with a convenient iOS and Android app that gives you complete control over your fan (timer, settings and so on) and even gives you feedback on the air quality. If you have poor air-quality, the Dyson Pure Cool tower fan will automatically get to work to clear the air to a purified state.
Given its size, app-controlled abilities, quiet and energy-saving night mode and active statistical-feedback on the air-quality and temperature of your environment, the higher price for the Dyson Pure Cool tower fan is somewhat justified.
Fear not if you find it a bit financially testing, however. You could opt, instead, for the Dyson Pure Cool desk fan, which is a smaller version of this tower model with the same tech, but a smaller price tag.
---
Vornado 660 Large Air Circulator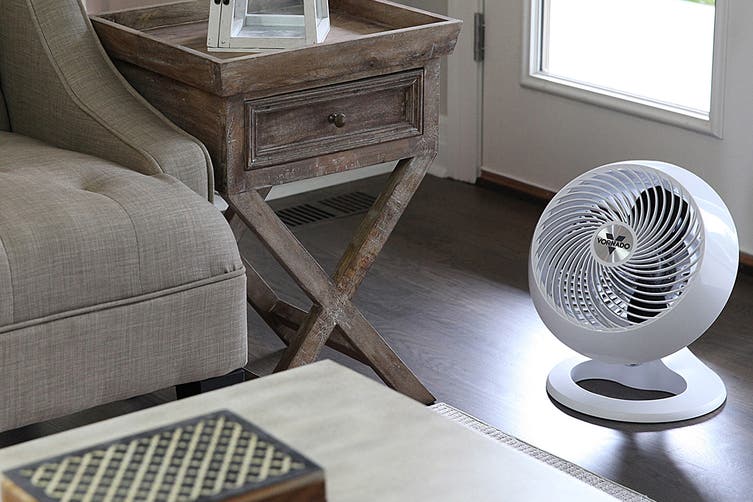 RRP: AU$259 | Official Vornado product page
The 660 Large Air Circulator may look stocky, but it packs a punch with the velocity of which it spits out air. Designed for open entertaining areas, the 660 can move air up to an impressive 30.5 meters using its large, vortex generating blades.
With the ability to adjust the blades both horizontally and vertically, you can position the 660 opposite a wall to bounce the air stream and circulate the air around the whole room – an outstanding innovative thought from Vornado.
The 660 has a top speed that moves 997 cubic metres of air per hour (wowzer) so as you might imagine, it can get pretty loud! It also doesn't have a remote control, but for the use it's intended, it doesn't really need one.
All-in-all, a powerful fan that is both affordable and practical for those who want to effectively cool down a large area.
---
Dyson Pure Cool Me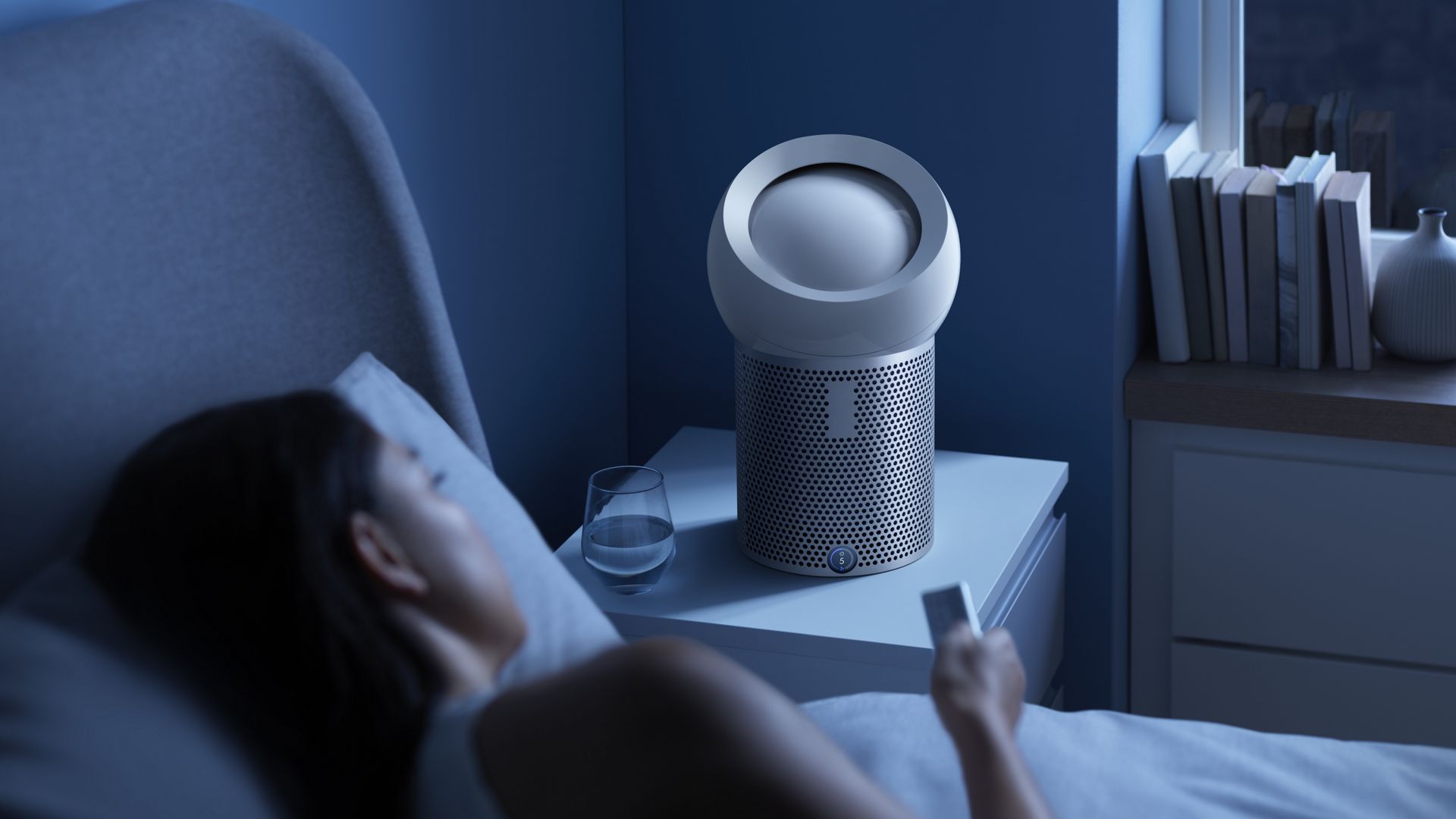 RRP AU$499 | Official Dyson product page
The designers at Dyson certainly had a futuristic vision when designing the Pure Cool Me. 'Inspired by the aerodynamic properties in the Harrier Jump Jet', the Pure Cool Me is a desktop fan that will not only effortlessly cool you down, but also purifies the air – by collecting 95.95% of dust, mites, pollen and miniscule forms of bacteria, filtering it through a HEPA filter and redistributing the clear air into the environment.
The Pure Cool Me also features a 70º oscillation for controlling the angle and vertical flow of the 10-speed fan – perfect for smaller areas.
As we've suggested, this fan isn't suited to cool down a large room but rather, focus on an individual area (like a small office) where you need that extra oomph of cool (and purified) air. It's still got that higher Dyson price tag, but could be a worthwhile investment.
---
Swan Retro Desk Fan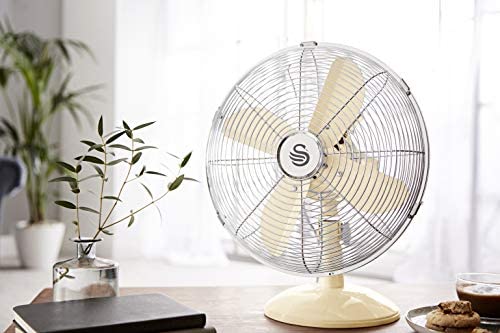 RRP: AU$129.95 | product page not available
From the specs, it might not look like there's much special about this fan – it's a standard 12-inch desktop fan that does the job with three oscillating options. Where this fan stands out (without sounding too vain) is its nine flavoursome pastel colours to choose from (hence the name 'Retro).
Nothing brightens up a space like a device that also doubles as an artistic feature – something that is both practical and pretty.
Would suit someone with an appreciation for aesthetics (and a distain for bland) who also conveniently needs a fan.
---
Dyson Cool Desk Fan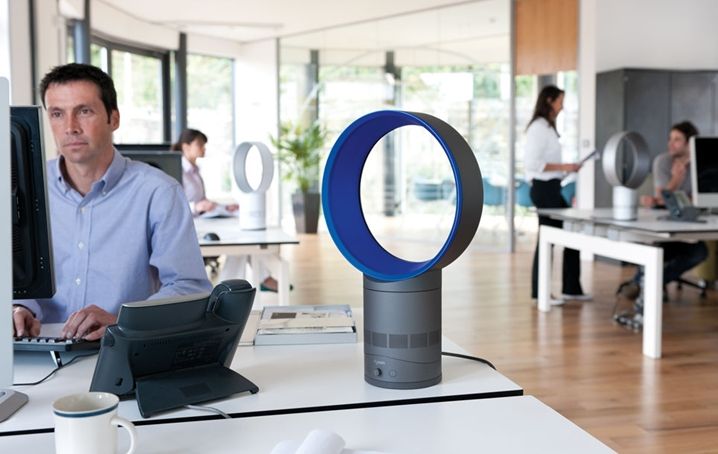 RRP AU$399 | Official Dyson product page
Last but certainly not least is the Dyson Cool Desk Fan. We must admit, this fan looks pretty cool and would suit a modern desk (or bedside) perfectly.
Aside from its stunning design, the Dyson Cool Desk Fan uses 'Air Multiplier' technology which involves a fast spinning blade facing on an upwards 90º vertical within its base. Air is then drawn in through the base and is forced out through a concealed aerofoil-shaped ramp to create a low-pressure wave behind and around the fan – a process that forces surrounding air to be drawn into the airflow, resulting in a substantial waft of fresh air.
The Cool Desk also features an oscillating function and ten airflow speeds, which is controllable via a magnetic remote.
Simple, stunning and effective – what more could you ask for?