SONY WF-1000XM4 VS BOSE QUIETCOMFORT EARBUDS: WHICH ARE BETTER?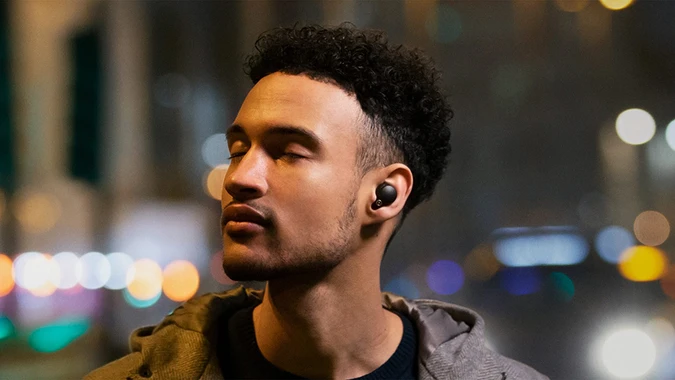 There's no doubt that Sony and Bose are at the top of their game in the audio department, with both major brands offering some of the best wireless noise-cancelling headphones and earbuds on the market right now.
The latest true wireless earbuds from the two are certainly going head-to-head – Sony WF-1000XM4 and Bose QuietComfort Earbuds – with similar features and pricing across both models and a solid reputation for quality audio, so which is the better buy?
Price
The Bose QuietComfort Earbuds retail for AU$399 in Australia, while Sony's WF-1000XM4 costs an extra fifty bucks at AU$449. With that said, Sony's audio products are very rarely found at full price down under, even in the first few months after launch, so the competition is close here but Bose has the lead by a narrow margin.
Design and battery
Sony's latest iteration of its WF-1000X earbud is its most refined by far, with a pleasantly rounded design and super compact shape for both the case and the buds themselves. They feature configurable touch controls on each bud and a matte black or silver finish punctuated by a classy metallic trim.
The case can be charged via USB-C or Qi wireless charging mats, offering a mammoth 36-hour battery life (12 in the buds and another 24 in reserve in the case) thanks to the new and efficient Integrated Processor V1 chipset.
The Bose are undoubtedly less sleek, with a bulky elongated design and wingtips that help secure them within your ear, but still offer a comfortable fit overall. Like the Sony's, they offer touch controls on each bud and a rather tidy case with USB-C and wireless charging.
However, their battery life is nowhere near that of its Sony competition – the buds themselves last just 6 hours with only an extra 12 in the case, bringing it in at a total that's half that of Sony's WF-1000XM4. Even compared with much more affordable true wireless in-ears, this is a low figure.
There's no doubt that the Bose QuietComfort Earbuds are sleekly designed, but Sony has the edge in this department, and its battery prowess completely dominates the Bose buds.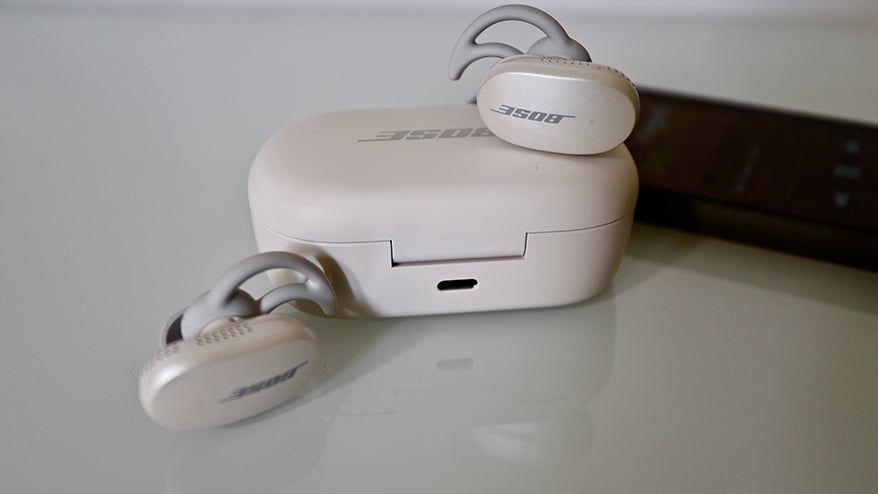 Audio
Both Sony and Bose are heavyweights in the consumer hi-fi space, producing lovely clear audio, but they have slightly different approaches. Typically, Bose's audio profile is more gracious in the mid and upper frequencies, while Sony's tends to be a little 'warmer' (or bass-heavy) and is generally more pleasing overall. This particular distinction comes down to preference, however.
As for clarity, both are amazing and you won't be dissatisfied with either, but Sony's wealth of audio processing technology (such as its DSEE Extreme upscaling and advanced codec support) means that you'll be getting delightfully hi-res sound even from compressed and low bit-rate audio sources such as streaming from Spotify.
Another point for Sony is found in its companion app, which allows for a full five-band EQ to tailor the sound to your taste, including a clean bass boost for those that want to feel their music even more immersively. Bose has no such feature.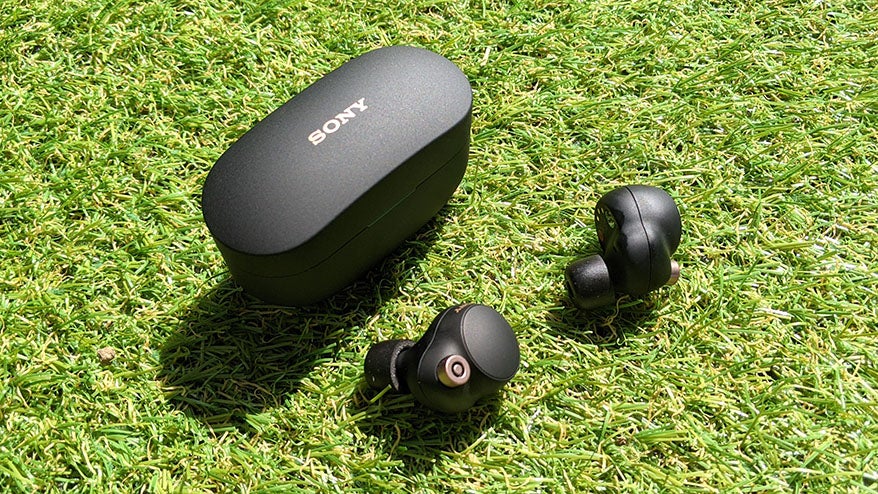 Noise cancelling
The flagship feature of both these earbuds is their ANC (Active Noise-Cancelling), which both products deliver on very strongly. The Bose Quietcomfort Earbuds and the Sony WF-1000XM4 are the two best ANC true wireless headphones on the market right now, but Bose is slightly ahead in this field.
While Sony has certainly improved its ANC in this iteration compared to the M3 version of the buds (especially with low-frequency noises), the Bose Quietcomfort offers an even greater degree of passive and active isolation, but both are incredibly capable in this department.
Verdict: which earbuds should you buy?
We think the Sony WF-1000XM4 are overall a better pair of earbuds, but the margin is close and there's no doubt you'll be happy with either pair – they're both at the forefront of true wireless, noise-cancelling earbuds and are perfectly premium products.
If you want better battery life, audio quality, design and features then the Sony WF-1000XM4 is a great choice, but if you're after absolute silence in your noise-cancelling buds and a slightly cheaper retail price, go with the Bose QuietComfort Earbuds.